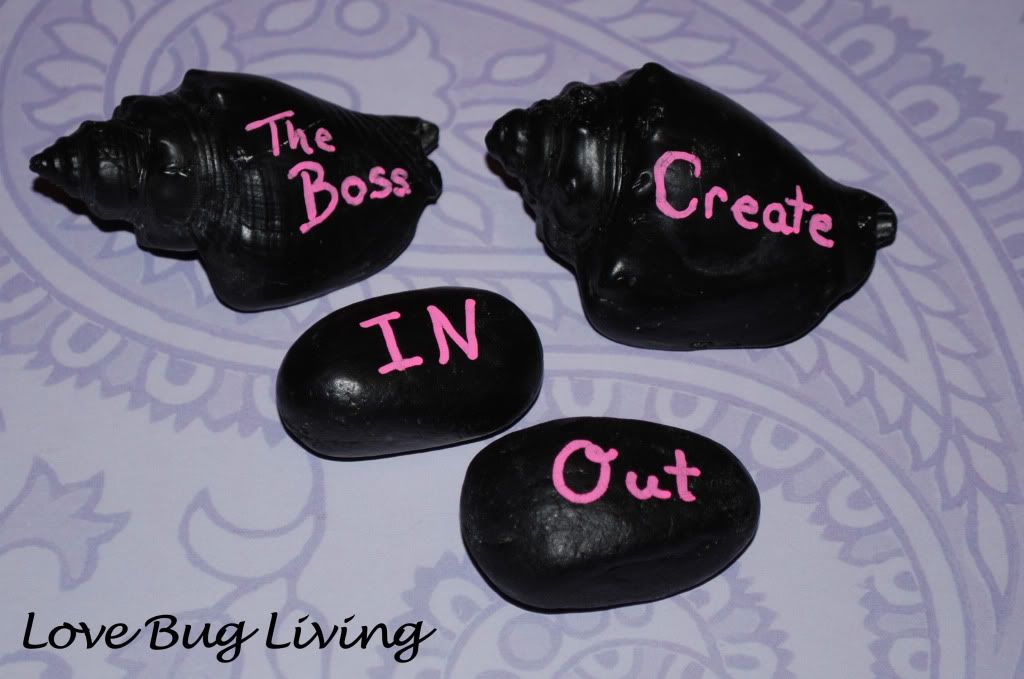 I had some leftover chalkboard spray paint that I had used in my
Magnetic Chalkboard Trays
. I think this is such a fun product, that I really wanted to find a new way to use it. My husband and I have an exciting opportunity coming up that I will talk about soon, but it means that I may be working for pay again! Because of this, I thought I might need some fun office supplies for my work space. How about some cute chalkboard paperweights? They need to be chalkboard so I can personalize them and change them when I feel like it. Plus the black color makes them look sleek and modern!
I found a couple of rocks in our garden and a couple of shells that we had collected on our last vacation to the beach. They all had good shapes and smooth sides.
I placed my rocks and shells in a cardboard box to keep the mess contained. Use your chalkboard spray paint according to the instructions on the can. You will probably need to do two coats. Allow to dry completely before flipping your items over to paint the under side.
Allow them to dry for a full 24 hours. Rub your surface with the side of your chalk and then wipe off to prepare your chalkboard. Now you can write a fun saying to inspire you or just to help organize you!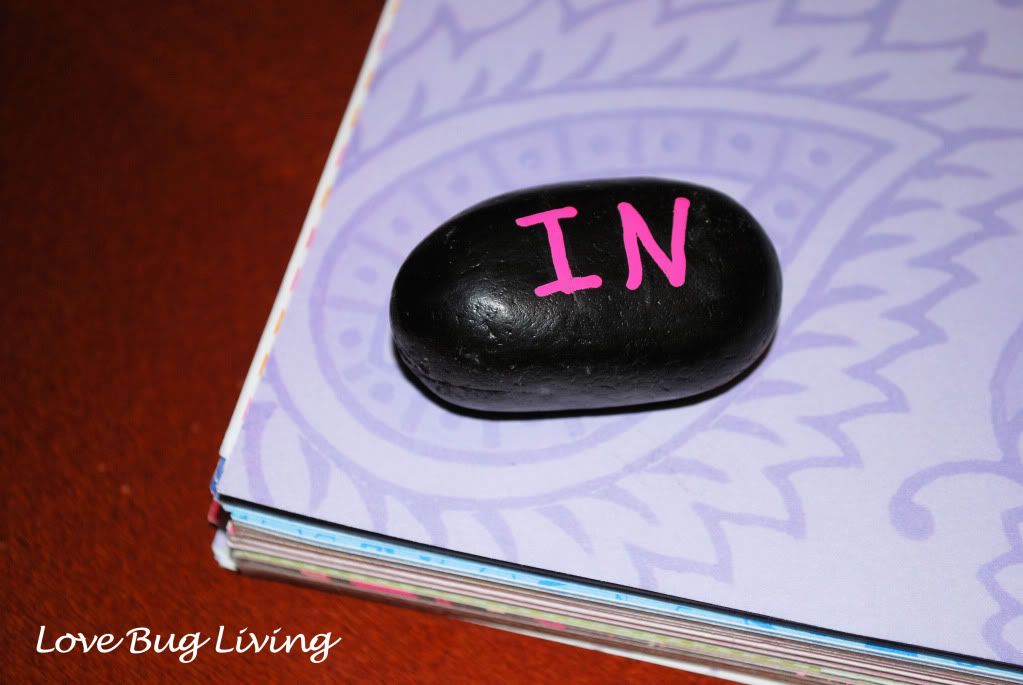 The bistro board Chalk Ink markers worked great for these paperweights. My rocks weren't super big, so the chalk markers made it easier to write on them since my chalk wasn't very sharp. Plus they come in lots of fun, bright colors! Have fun coming up with your own funny or inspirational sayings!