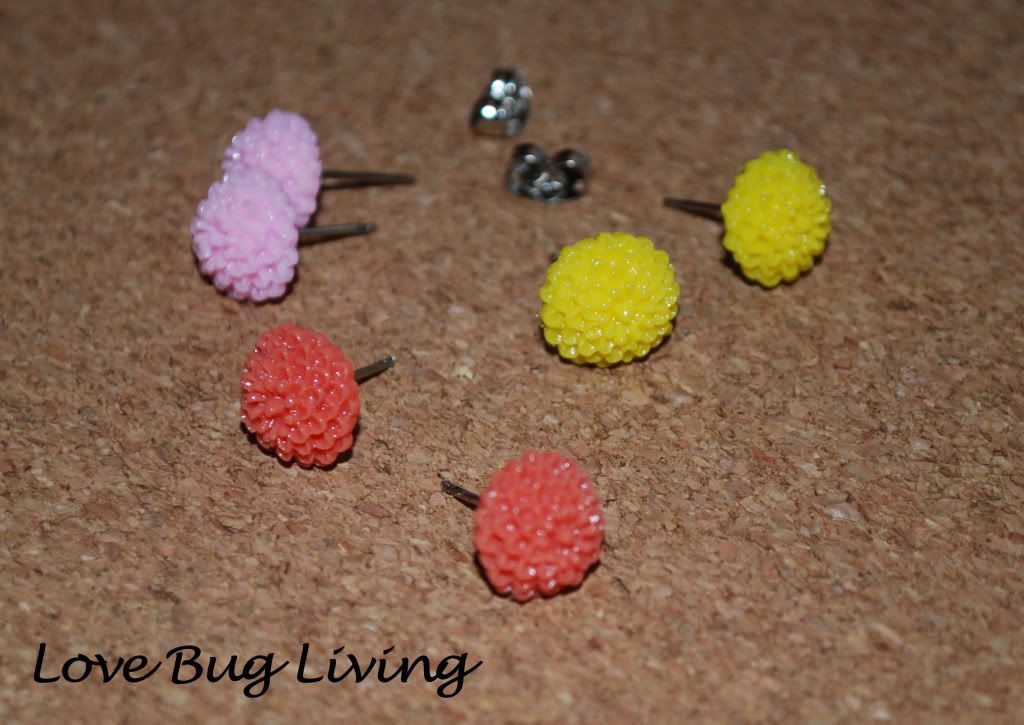 Creating jewelry can be an intimidating project if you've never done it before. Of course some projects are difficult, but there are plenty of beginner projects that can be beautiful!
Take these cute chrysanthemum cabochons!
So cute and they come in all different colors!
These cabochons can be found at many craft stores and have become quite popular. They come in different sizes and different styles of flowers. They are great to create all kinds of jewelry including earrings, pendants, and rings.
I'm going to share with you how I created these cute little earrings.
All you need are earring posts, cabochon flowers, and E6000 adhesive.
Add a dab of E6000 glue to the back of one of your flower cabs. Place your earring post on the glue. Allow it to dry. Make sure the post does not slide out of place before it dries.
It's that simple! Now you have an adorable pair of earrings. So easy that you can make a pair to match ever outfit!
These make great gifts as well. Who wouldn't love to receive this cute little gift holder filled with earrings? All you need to make your own Gift Pocket is a piece of cardstock!
I preprinted mine, but you could use stickers, scrapbook embellishments, or just write a note on the front of it.
Cut your piece of cardstock in half lengthwise.
Fold back the top 1/2 inch of your strip. Staple this small strip in place in the middle. Now fold back a piece the size you would like your gift pocket to be. I folded down a piece about 3 1/2 inches from the top. Trim the extra length from what will be the front of your gift pocket to match the length of the back.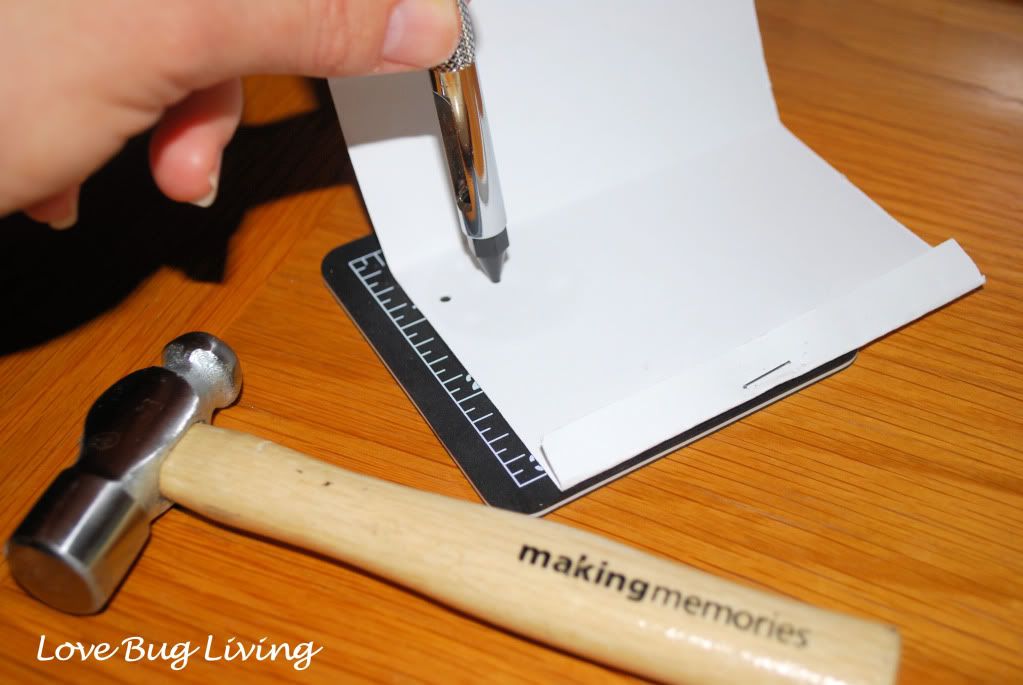 Decide where you would like to attach your earrings. Using a mini hole punch, make small holes, two next to each other for pairs. Make sure that they are not too close together so that your earrings will fit. Now put your earrings through the holes and attach your earring backs.
Now you can decorate the front of your gift pocket! Tuck the front cover into your stapled strip and it is ready to give.