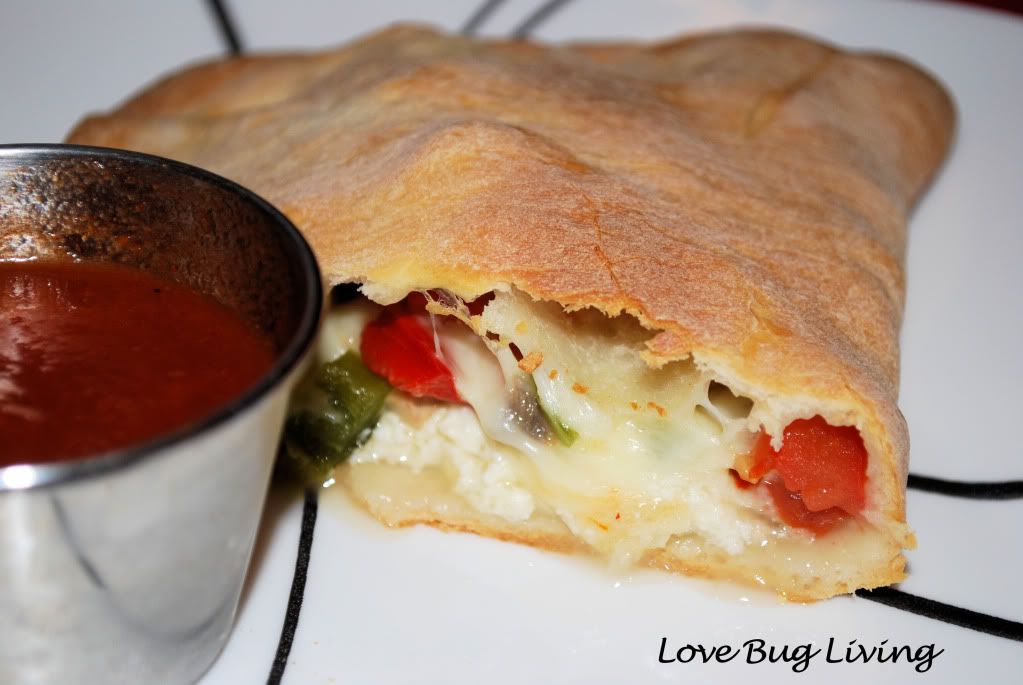 We are always looking for quick and healthy weeknight meals. We sometimes get in a rut and just make the same old things, forgetting some of our favorites from the past. Another issue is getting the kids to eat their veggies. This isn't always easy. I've found when they help to make the meal, that they eat it a lot better!
This Veggie Calzone is the answer to both of these weekday dilemmas!
Quick, easy and yummy too!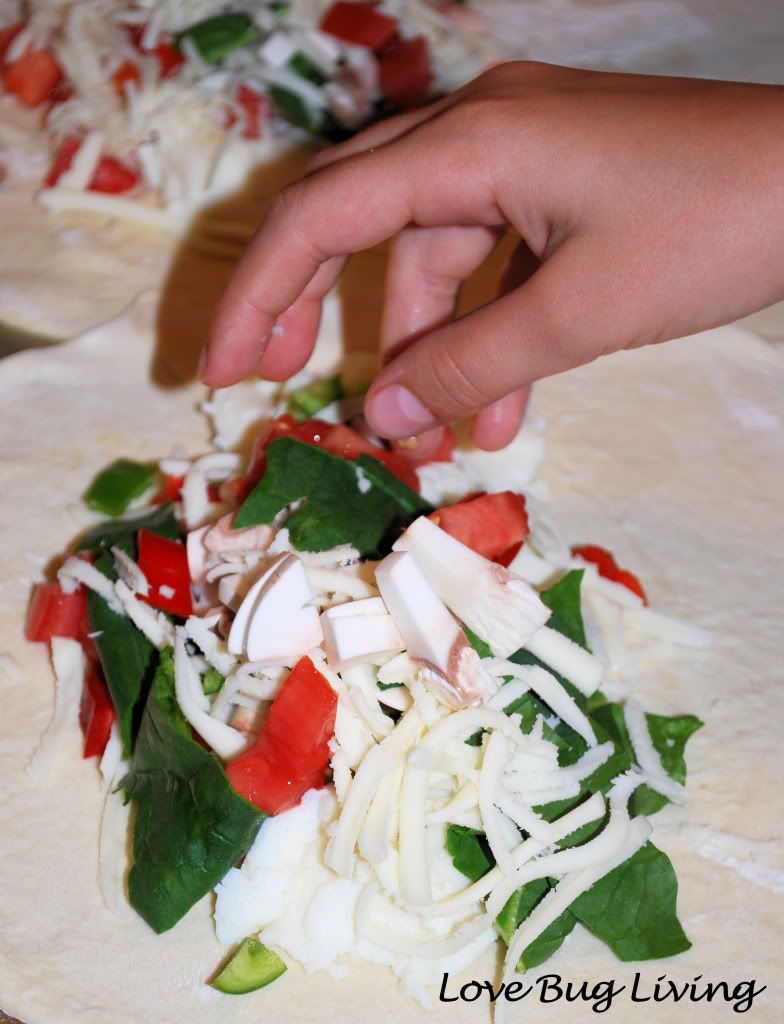 I buy our pizza dough from our local grocery store in their bakery department. It's a pretty good size ball of dough that we divide into four sections. Roll it out pretty thin on a flour covered surface. Spray a pizza pan or cookie sheet with cooking spray. Place your rolled out dough on your pan.
Now get out all of your favorite pizza toppings! We used ricotta cheese, spinach, red and green peppers, tomatoes, mushrooms, and shredded mozzarella cheese. Feel free to add any chopped meats like ham or pepperoni and any other veggies like broccoli or onions. I had them chopped and ready to go. The girls couldn't wait to make their own. Spread a layer of ricotta cheese on one side of the dough and have the kids load up their favorite toppings. Mine kept adding more, even the veggies!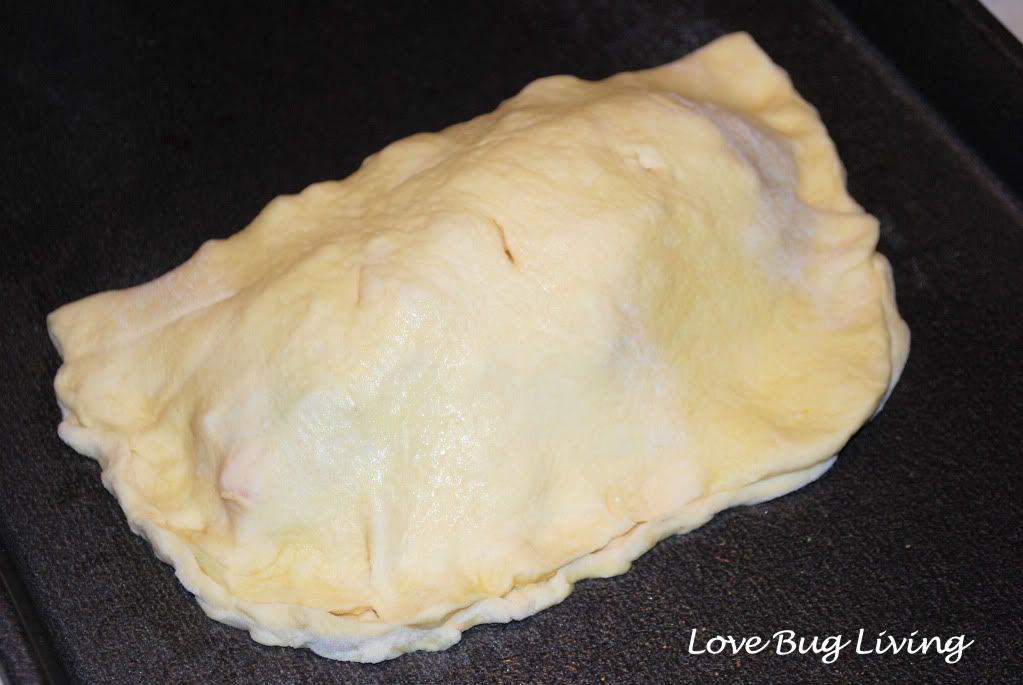 After they finish with the toppings, simply fold the dough over and pinch the sides closed. Cut a few slits on the top. Bake in a preheated oven at 400 degrees for 25 minutes or until slightly browned. Serve with a side of pasta sauce. Leftovers are great for lunch the next day too. My husband is a bit sad that we didn't have any leftovers! Enjoy!