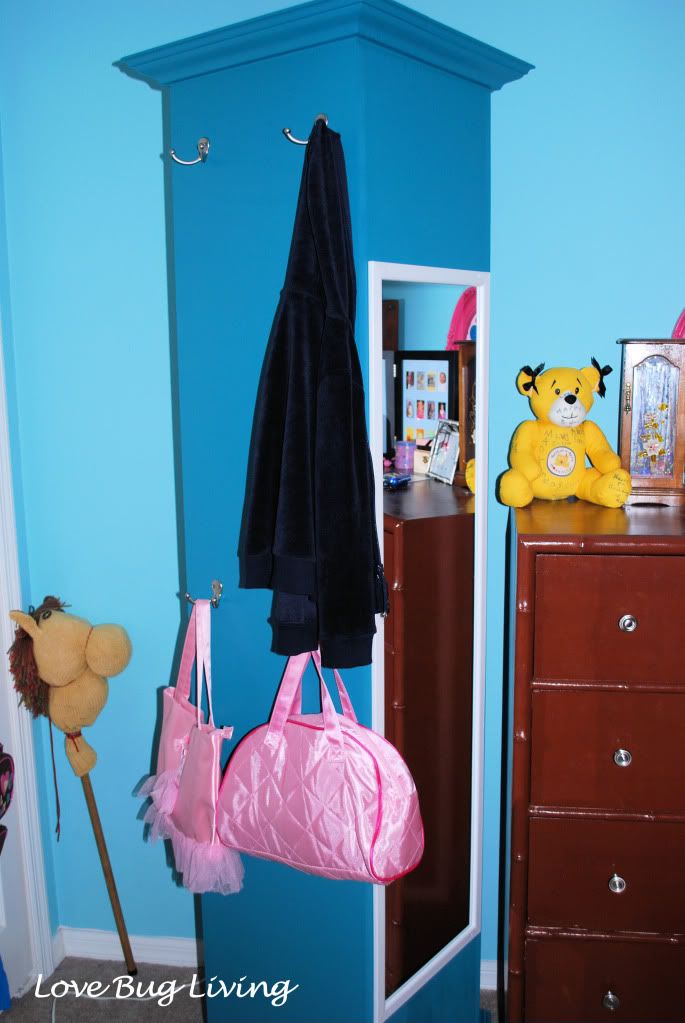 Our two older girls have two rooms that they share. One is for them to sleep in and for their clothes. The other is more of a playroom, but also a guest room/ craft storage. So we are always looking for better storage ideas. We recently saw a shelving unit at Big Lots that we thought would be perfect for the girls' room. It rotated and had open shelves on one side, a mirror on one side, hooks on one side and a corkboard on the other side. It was a great idea, however it was the last one and had obviously been the model because it was pretty banged up and unsturdy. The hubby's immediate response was, "I can make that!"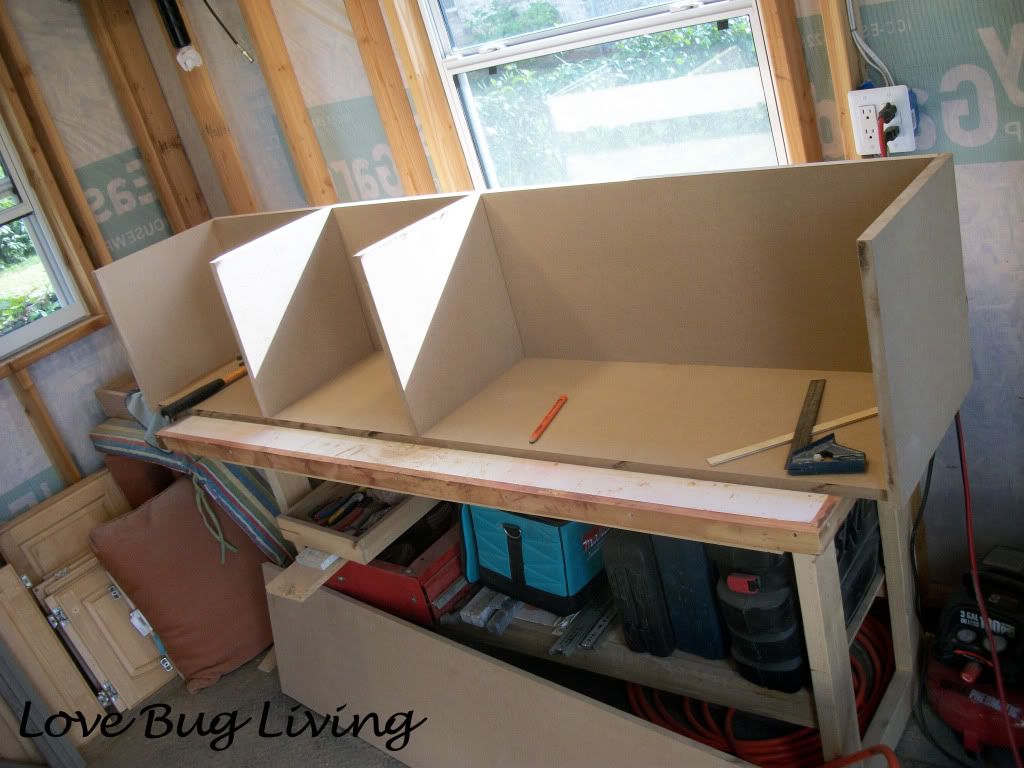 My Dad's newest hobby is woodworking. When he decides to start something, he really goes all in! Our Friday and Saturday nights growing up were usually spent at race tracks with my Dad and his race car. My Mom is now a golf widow. When he decided to get into woodworking, he built a whole workshop in the back yard. So when the hubby decided to build this shelving unit, it made sense to get my Dad's help and build it at his house.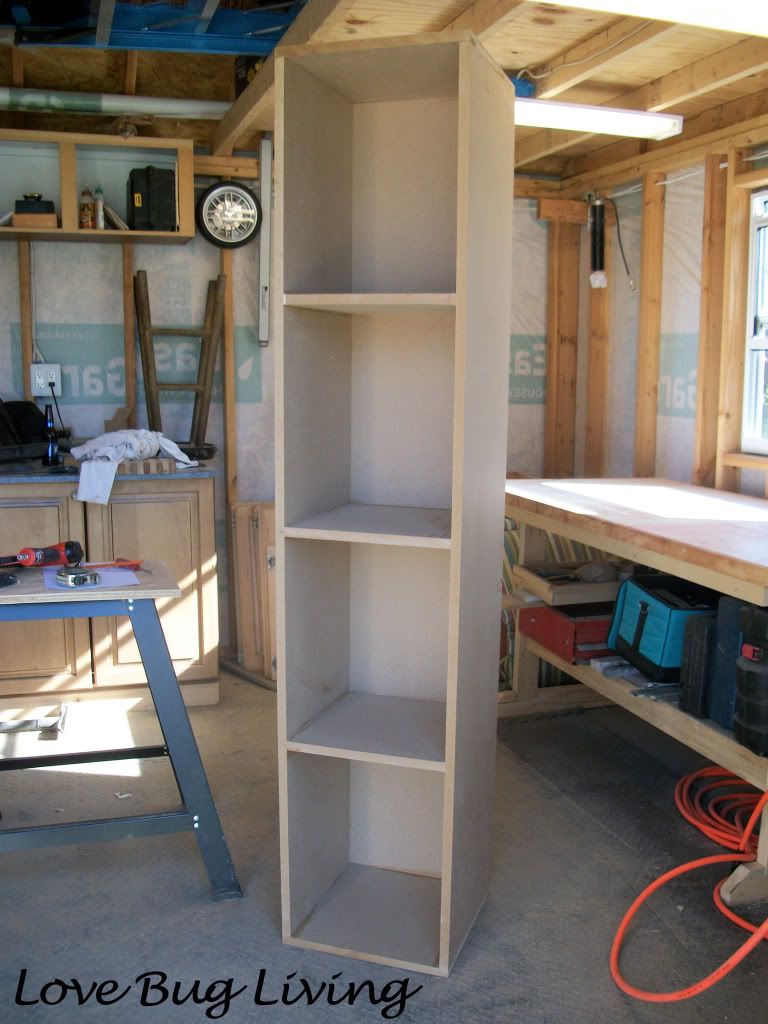 They built the shelving unit over a couple of different weekends in the couple of hours they had to work on those days. It was easier to build it there with all of the right tools and then bring it home in the hubby's work van.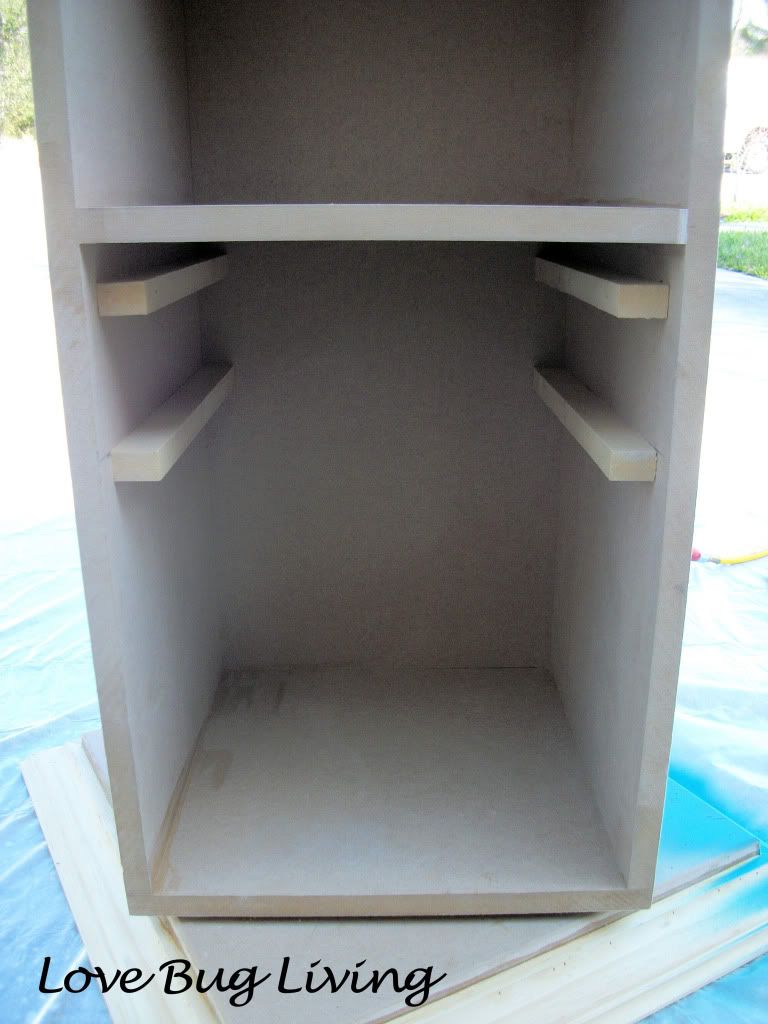 They added a lazy susan base and crown molding to the top and bottom for a more decorative look. Hubby also added these little guide pieces to fit on the inside of the unit. We were able to add more bins this way, making them like drawers.


After we got it home, the hubby painted it with his spray gun. He painted it in a dark teal, a few shades darker than the wall color.
We found these bins at Ikea. The different sizes worked out well for the space. We didn't want to add a corkboard to one side because who needs pushpins around when there is a baby who likes to get into everything! We thought about adding a chalkboard area, but didn't really want to deal with the chalkboard dust in the room. What we really needed was more storage. So we added hooks to two of the sides for all of the girls' purses, bags and jackets.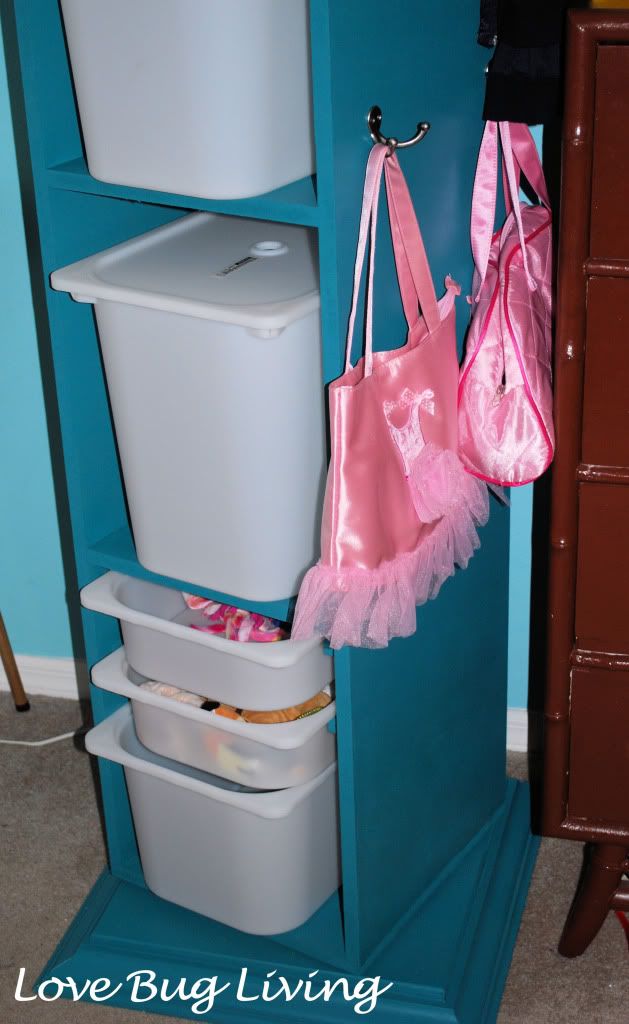 We added the mirror to the back side so the girls could use it when they are getting ready in the mornings.
The shelving unit turned out great. I love that you can turn it around so that the mirror is out and all the storage is hidden. Plus we were able to make it how we wanted at about 1/3 of the price of the beat up store version!
Big thanks to the Hubby and my Dad!
Linking to: