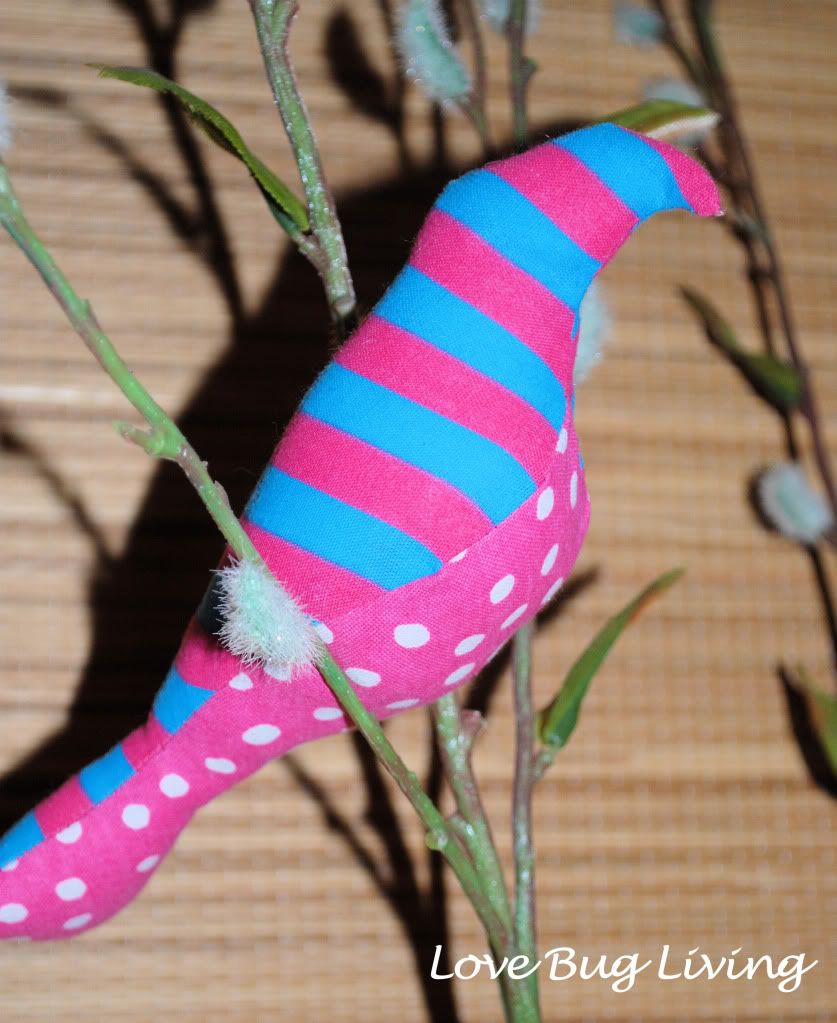 My youngest loves to see birds flying in the sky. She will start yelling and point them out. It is so fun to see the joy she gets from something that is so ordinary to most of us. Everything is a little miracle to her still.
Birds really are pretty cool to watch. The way they are able to just float on air is amazing. They are actually quite trendy as well. You can find them on jewelry, home decor, in art, and just about everywhere else.
Simply print and cut out the pattern from two coordinating fabrics. Make sure the body piece is placed on the fold.
Pin the belly to the body on one side, right sides together. Sew from the tail up the side to the dot marked on the pattern.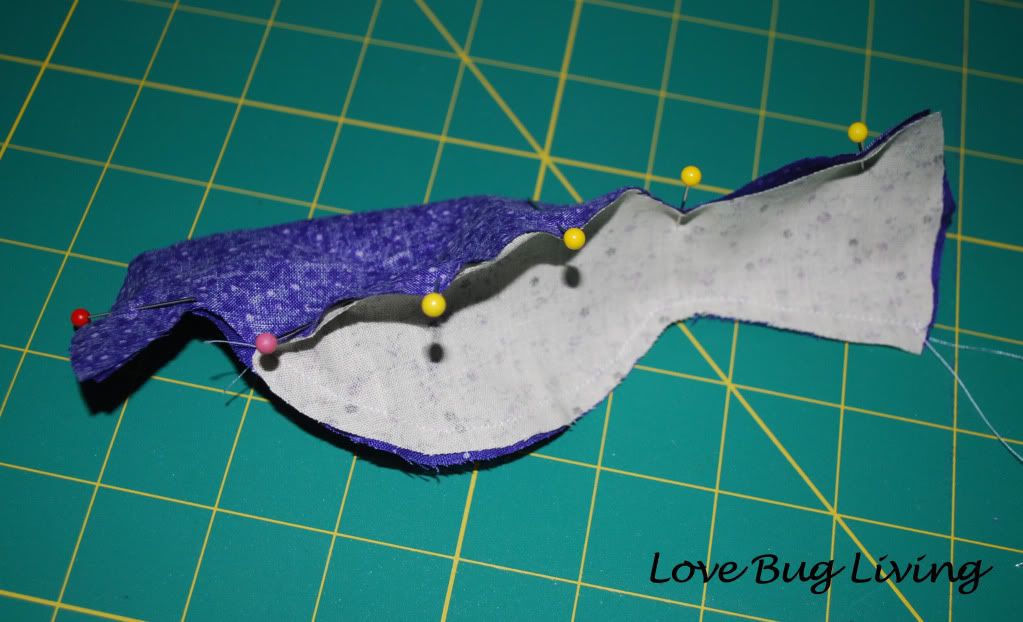 Pin the second side and sew the same way. Make sure you leave the bottom of the tail open. Sew the two sides of the birds head together. Now turn the bird right sides out. Stuff the bird with polyfil. I used the eraser side of a pencil to help stuff into the head. When it is fully stuffed, turn the edges of the tail in and sew closed.
These little guys were super cute and pretty quick to sew. I was able to whip up three of them in less than an hour. The girls were all excited to find their own little bird in their Valentine's mailbox!