I figured I'd stick with the beer theme this week. If you didn't get to read about it, my hubby just finished his
first home brew
. It was definitely a success!
I'm sure you've seen the wine charms that people use to mark their wine glass in order to keep track of their own. We do like wine, but we really drink more beer than wine at our house. I wanted to find a way to keep track of beer bottles. So I made Bottle Charms! Think how useful these could be at a party with all of those beer bottles that get left on the counter. All of them looking exactly alike.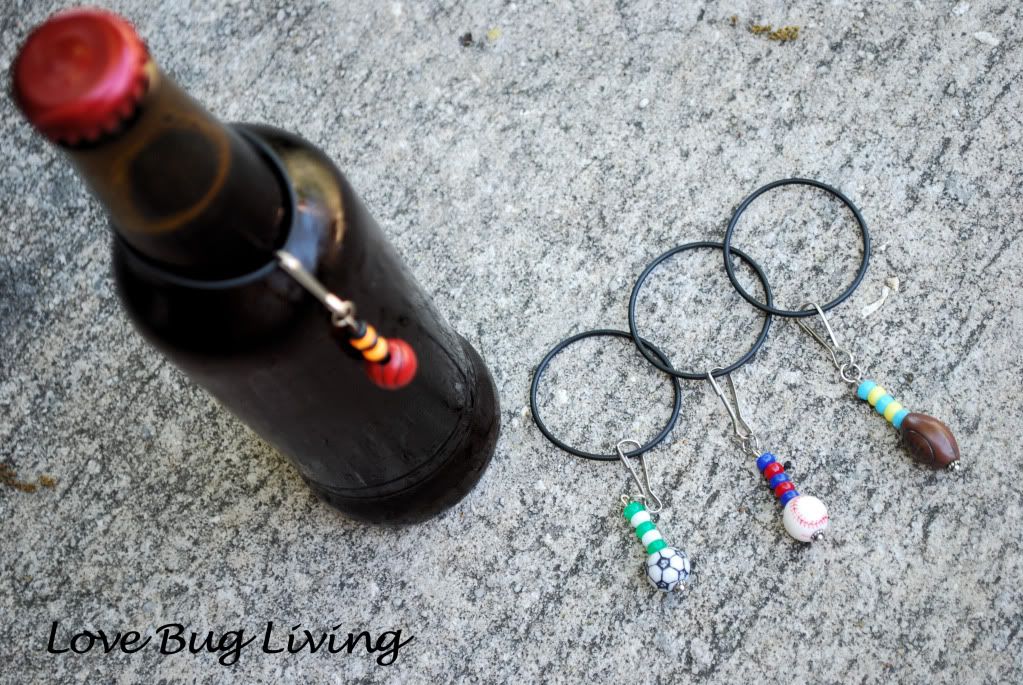 Just like the wine charms, you can make these beer charms with so many different themes. They can be used for any bottle drink, not just beer. They'd be a great hostess gift as well.

You will need O-Rings for the base of your bottle charm. You can find these at your local hardware store in the plumbing department. They are flexible, rubber rings. They come in different sizes. Mine measured about an inch and a half in diameter. Pick out your favorite jewelry findings in order to add a charm to your ring. You can use hooks, head pins, jump rings, clasps, or wire. Of course you will want a cute charm and some fun beads.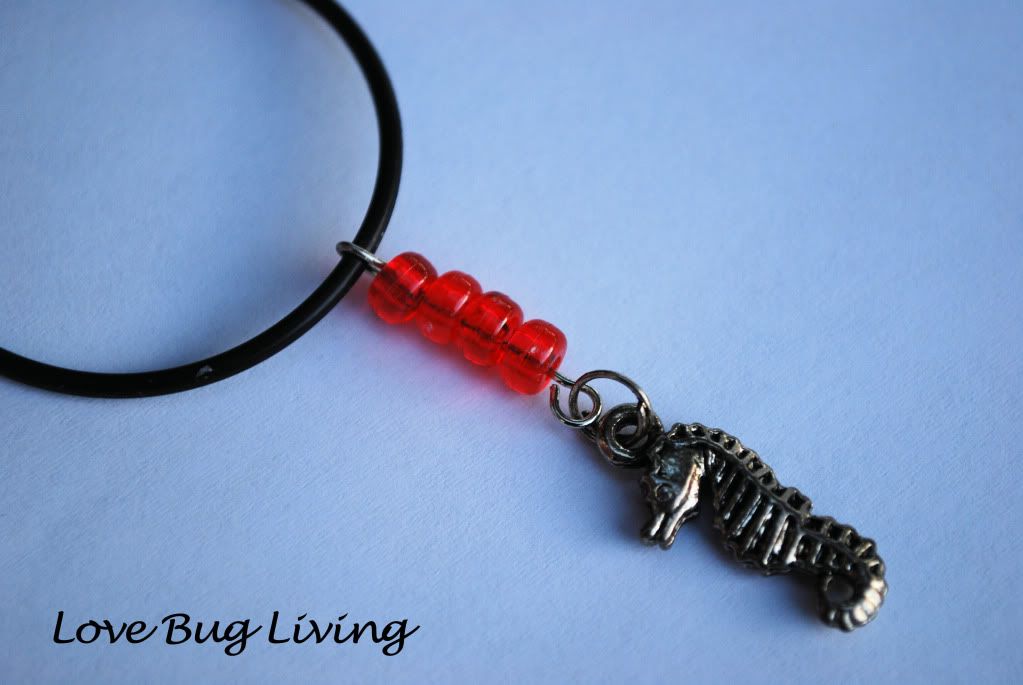 Place some beads on an eye pin and then wrap it around your o-ring. Then add your charm to the other side of your pin with a jump ring. Use different colored beads for each charm so that they all have their own unique look.

There are so many different ways you can create these bottle charms. I've just shown a couple of basic ways to use jewelry findings to create them. These sports bead charms are perfect to use when watching the game. I used the lanyard clips and a head bin to attach them to add to that sporty feel.

Everyone will have fun picking out their favorite charm to use to decorate their bottle. Wine charms have become so popular to make that there are always great sets of charms out there to buy. Choose your favorites and get creative!