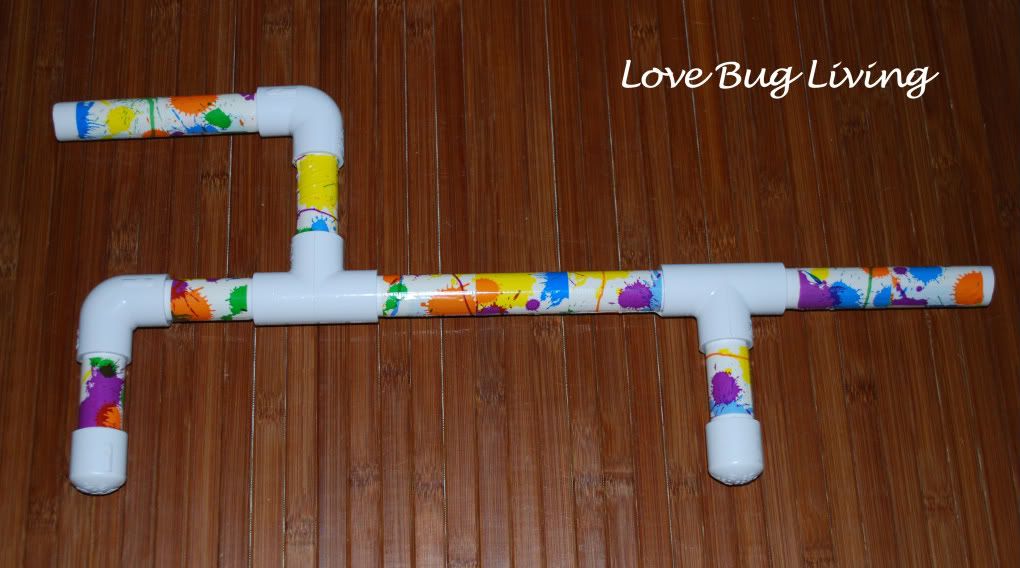 We spend every Christmas Eve at my in-laws house. That is when they have always opened their presents. It works out well for us, since I prefer to have our own little family celebration on Christmas morning. That way we can spend Christmas Eve with them but still be home the next morning. My poor parents just get to see us whenever we can work it in the schedule. Usually that means we have our Christmas with them on New Years. Basically that means we have a week long celebration. Who doesn't love that! But back to the point of the story! My in-laws bought a family gift for a fun afternoon activity on Christmas Eve. They found marshmallow guns at a local craft festival. They always love to play games and stuff. So they thought it would be fun to get these marshmallow guns for everyone to play with this year.
Now that spring is on its way, I thought it would be fun to share these since the kids will be playing outside again soon! Of course I live in Florida and we've never stopped playing outside, but I'm talking about you poor people stuck in the snow! Just kidding! We can't wait to plan a vacation to take the kids to somewhere where it snows! Maybe next year.
To make these marshmallow guns you will need 1/2 inch pvc pipe, 2 elbows, 2 tees, and 2 caps. You will need your pvc pipe cut into 7 pieces. One piece measuring 7 inches, two pieces measuring 5 inches, and four pieces measuring 3 inches. Now simply assemble your shooter as shown, sliding the pieces into the connectors. You don't need to glue the pieces in. This way you can disassemble it in case of a marshmallow jam or to clean it.
If you would like you can decorate your marshmallow shooter by painting it. We chose to use the fun Color Duck Tape that they have out now. There are so many colors and designs, everyone can choose their own style! Just wrap a piece of tape around your pvc lengths.
Be sure to add the tape after your shooter is assembled, because you don't want to cover the pieces of the pipe that will be slid into the connectors.

My Biggest Kid!
 Now all you need is to add a bag of mini marshmallows. Place the marshmallow in the end, put your mouth up to the open tube in the back and blow! You can set up target practice and take aim. Marshmallows won't hurt, but you may want to have the kids wear protective eye wear so they don't get hit in the eye. Hours of fun in the backyard!