Everyone knows to leave Santa some cookies and milk. Maybe sometimes you leave out a carrot or two for Santa's reindeer, but do you leave enough snacks for all his reindeer? Are carrots really a special treat for them? Be sure that the reindeer don't pass your house by leaving them Magic Reindeer Food. The smell of the oats and the sparkle really lures them in.
To make your own reindeer food, start with a base of oats in a baggie. Don't have any plain oats in the house? I'm sure an individual packet of microwave oatmeal will do. Add any granola, seeds, or whateer your reindeer might like. Now to add the magic! Sprinkle in some glitter. This will make the food easier to spot as the reindeer fly overhead. Don't have any glitter? Use colored sprinkles or sugar and it will be just as magical.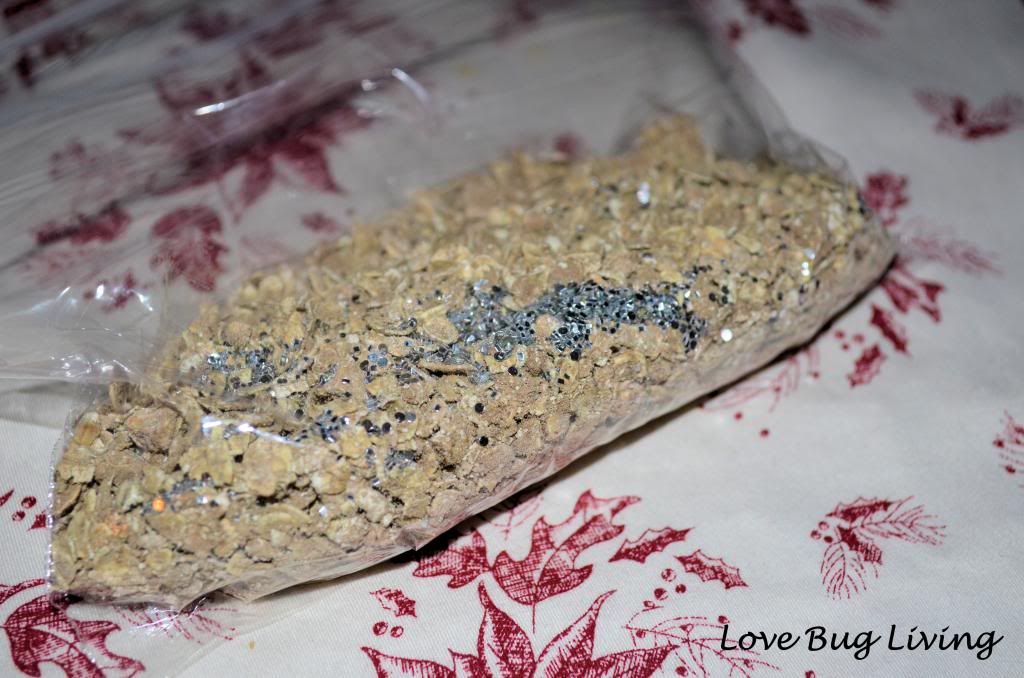 These would be a cute gift for school friends or as a party favor. Be sure they know that this food is for reindeer only, not humans. Once your reindeer food is fully mixed, you can add your own tag. Add a cute reindeer clip art and this poem I found on the internet.


Sprinkle this reindeer food outside tonight,
The moonlight will make it sparkle bright.
As the reindeer fly and roam,
This will guide them to your home.

Fold it over the top of your bag and staple in place. You could also punch a hole in the corner of your bag and tag and tie it on with ribbon.
My girls love to sprinkle this Reindeer Food on our front lawn. They always check the next morning to see if it was all gobbled up. Hope your reindeer like your food and Santa is good to you this year!