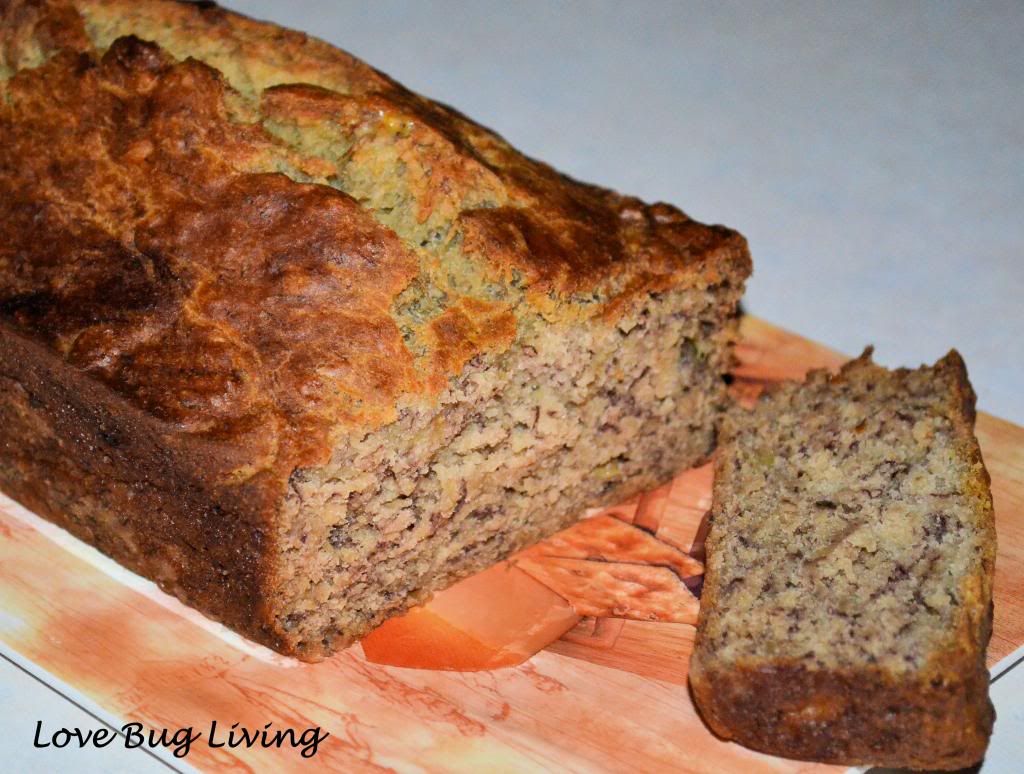 It seems like I don't get around to baking all that often anymore, especially from scratch. I'm not sure why since it's usually just a few ingredients more to make something from scratch than from a box. I guess it has become a comfort thing. Easy to throw together and you know how it will taste. When I saw our bananas that had been left uneaten and were quickly turning brown, I knew I wanted to make some banana bread. I love all kinds of breads, with banana being one of my favorites! However, I don't know the last time I actually made it, if ever. I went searching online for a quick and easy recipe. Seems I found the perfect one on
Simply Recipes
and just had to share it with you. Mixing it took just five minutes and then I put it in the oven to bake for an hour. Not too many ingredients and I had all of them on hand. Simple and delicious. This is a great recipe to have the kids help you make too.
Banana Bread
(Adapted from Simply Recipes)
4 Ripe Bananas, smashed
1/3 cup melted butter
1/2 cup sugar
1 egg, beaten
1 teaspoon vanilla
1 teaspoon baking soda
Pinch salt
1 1/2 cups all purpose flour
Preheat oven to 350. With a wooden spoon, mix butter and bananas in a large bowl. Mix in the sugar, egg, and vanilla. Sprinkle baking soda and salt in and mix. Finally, stir in flour until combined. Pour mixture into a buttered 4x8 inch loaf pan. Bake for 1 hour. Cool on a rack. Remove from pan and slice to serve.
You could also add mix-ins to this recipe. Try chocolate chips, nuts, coconut, raisins, dried cherries, cranberries, or grated orange rind. Enjoy!