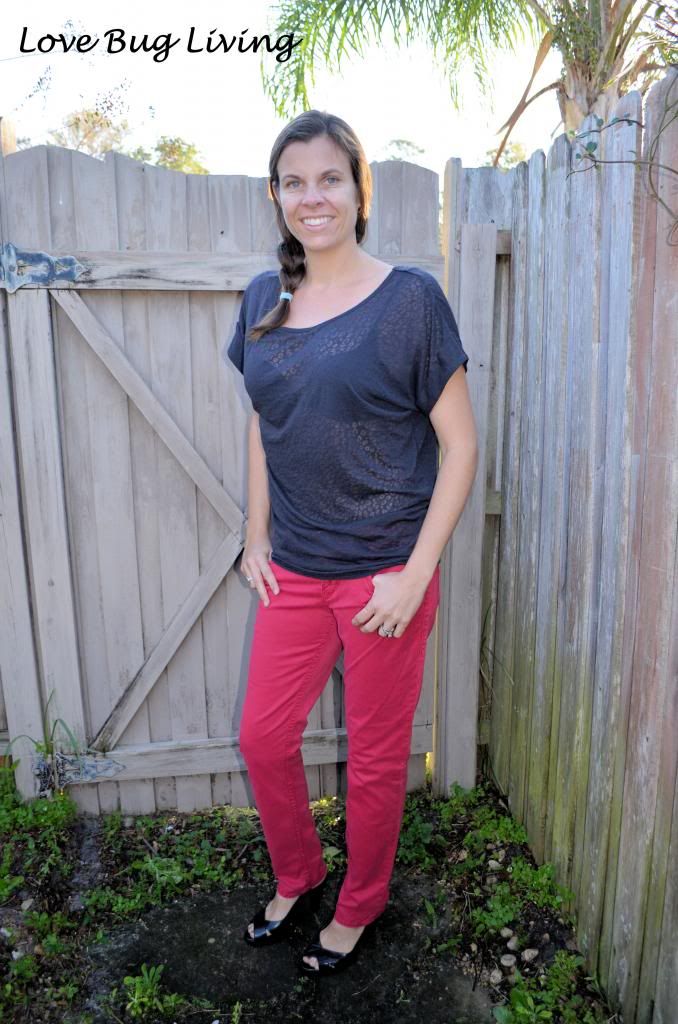 It's time for Copy Cat Closet from
Ma Nouvelle Mode
and
The Grant Life
! This week's challenge is colored denim. Luckily for me, I got some good after holiday deals to make completing this challenge possible. Like my new red jeans? The shirt was a good find too.
Inspiration from Ma Nouvelle Mode
Here is our inspiration look. She dressed up her red jeans a few different ways. Before my new red jeans, the craziest color jeans I owned were white! So adventurous, right? Well, I'm trying to get there. I think these challenges have definitely gotten me to try new things. Red is pretty out there for me. I like red as jeans than as a top though. I think my black top balances the bright color for a scaredy cat like me.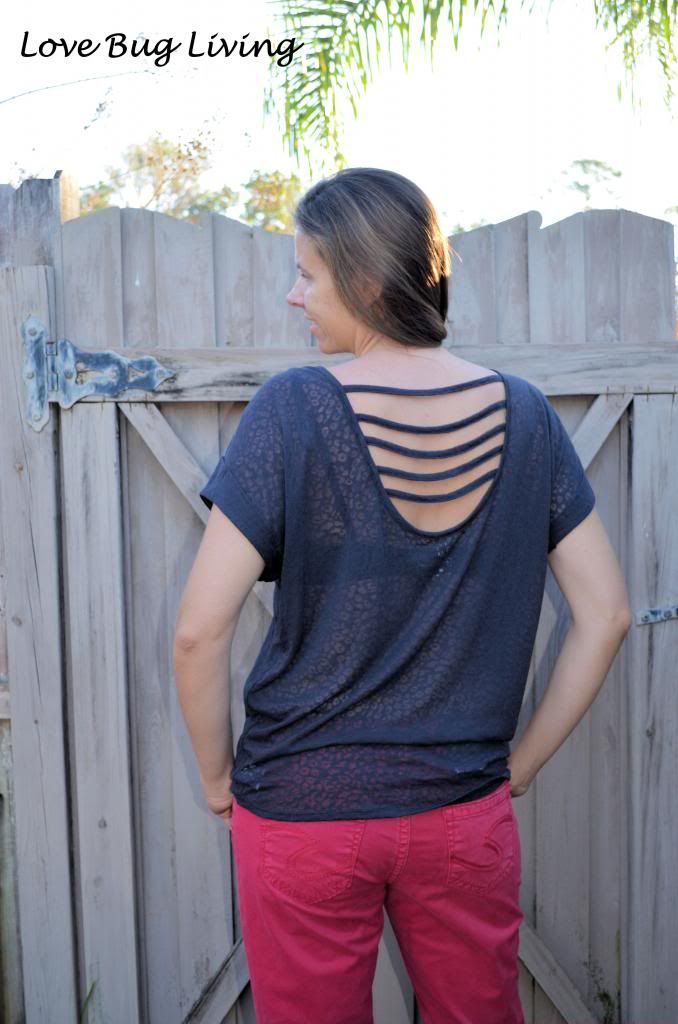 Black Top - Jessica Simpson, Red jeans - Silver, black heels - Gianni Bini. I'm pretty sure I found all of these pieces at Dillard's, just not on the same day. Love the back of this top. Super comfy too. Want to join the fun? Head on over to one of the sponsors to sign up to receive the weekly challenge e-mail.