The Color Run was so much fun. We've decided to make it a family event next year. So many people were out there with their kids and even babies in strollers. My kids can't wait to join the fun. The costumes people wore were also great to see. We've already planned our tutus for next year.

I signed up and went to the race with a group of friends, the Fierce Girls. We started out as a running group that met to workout together and also became great friends. Now, after life has changed things, we don't get to see each other as often. We do make sure to plan at least monthly get togethers for coffee, movies, or dinner. It's nice when we can plan these fun runs to get together as well. Don't we look so nice in our clean white outfits!
We are normally somewhat competitive, trying to better our own personal best times. However, the Color Run is not a timed race, so the pressure was off. We spent the time walking, talking, and catching up with each other. Nice change of pace and so much fun!
Even though my girls didn't run, they still had fun getting colored at the after party celebration. With all the music and the party atmosphere, there was plenty for them to do while waiting for Mom.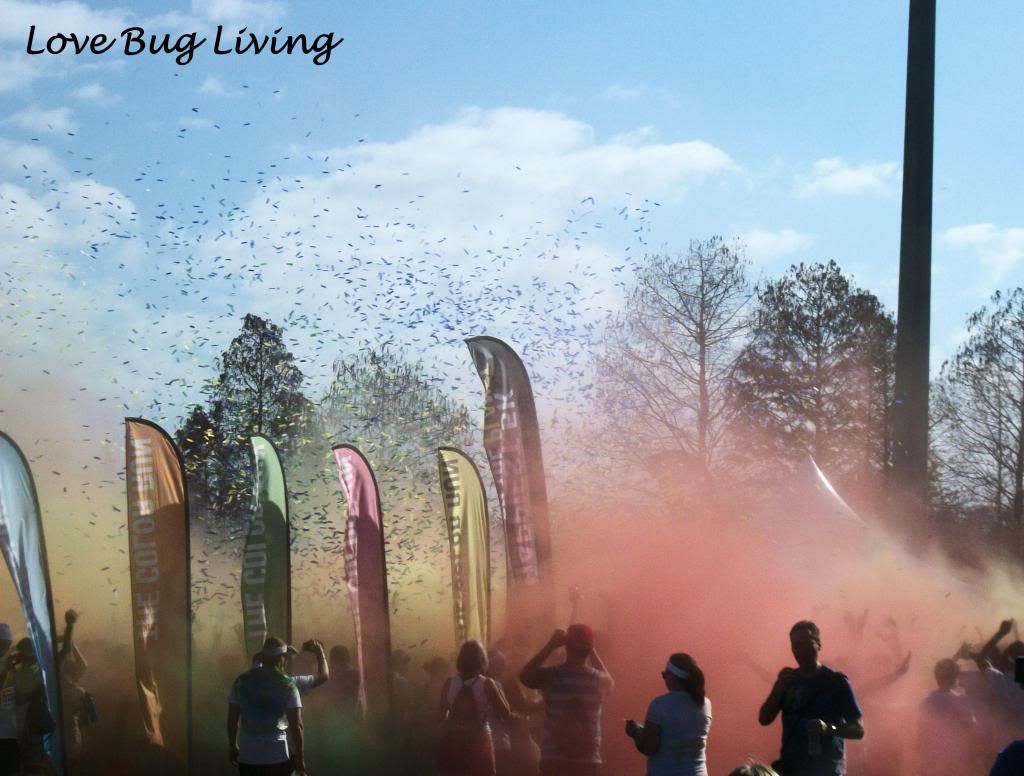 The post race celebration
After the race hang out to listen to some music, catch some of the prizes they throw out, grab a bite to eat, and get colored even more with the clouds of color in the air. This race is more like a party than a run. Grab your white outfit and start partying!