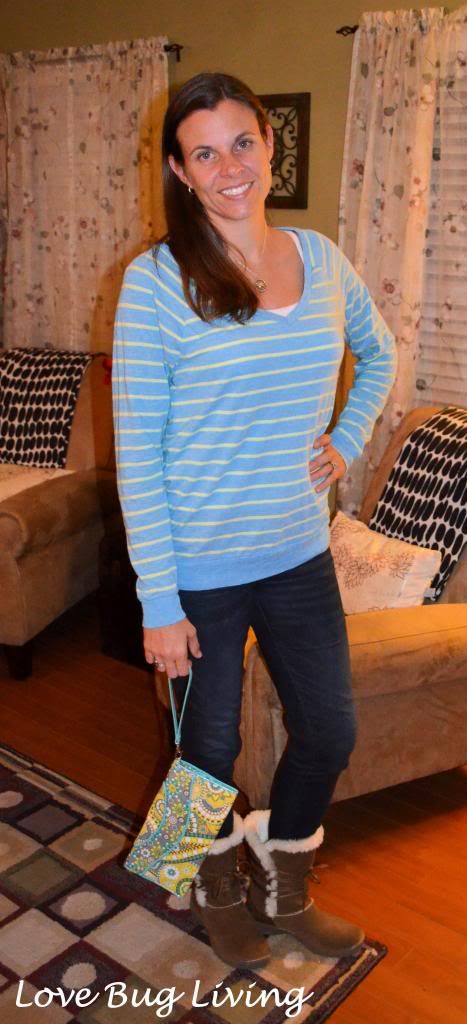 It's time for another Copy Cat Closet Challenge from
Ma Nouvelle Mode
and
The Grant Life
. This week's challenge was Winter Neon! Sounds fun, until I looked at my closet and realized that I have no winter neon. I do have some fun shorts and tanks, but they don't really work for winter. I am definitely going to have to keep my eye open for a fun neon sweater or top, because I really do like the look. The only thing I could find was this blue top with some neon green stripes, definitely more subtle than neon.
Top - Victoria's Secret, Jeans - Indigo Rein, Boots - Merona (Target), Clutch - Vera Bradley
Inspiration Looks
These inspiration looks are much more fun. I love the pink top with jeans and a scarf. Cute, relaxed, but so fun with the neon pink.
The only other neon I could find in my closet were these accessories. The gray scarf with neon pink polka dots was from H&M and the teal, green and yellow clutch is from Vera Bradley. These are also fun pops of color to add to a winter wardrobe. Do you have much neon in your wardrobe?